September 26th, 2017 by admin
We've been putting a lot of focus on our healthcare solutions this year, with the announcement of our partnership with Ascom. Additionally, our team has worked with Mitel to improve our offerings for assisted living, senior care, and healthcare facilities through better communication solutions for doctors, nurses, and supporting staff. These efforts included additional training and meetings with both of our partners, so that our team has the best tools to assist customers. Our goal is to provide technology solutions that make your work easier, so you have more time and energy for your patients.
More recently, we attended the Florida Assisted Living Association (FALA) 2017 Annual Conference and Trade Show in Orlando, FL. The conference was held at the Walt Disney Swan & Dolphin Resort, August 14th – 17th. Our colleagues enjoyed their time, talking to current and potential customers about different IT solutions such as nurse call, medical device integration, and wireless communications. We love introducing new technologies and applications, while hearing about the challenges that people in the industry face. This helps us to better fit our products and services to the real situations and needs of our customers. We've included a few pictures of our exhibit, including some of team members Pete Engle, Dana Miller, Diego Vasquez, and Pete Nicolaisen. Feel free to reach out to any of them with your questions about our Ascom & Mitel Healthcare solutions.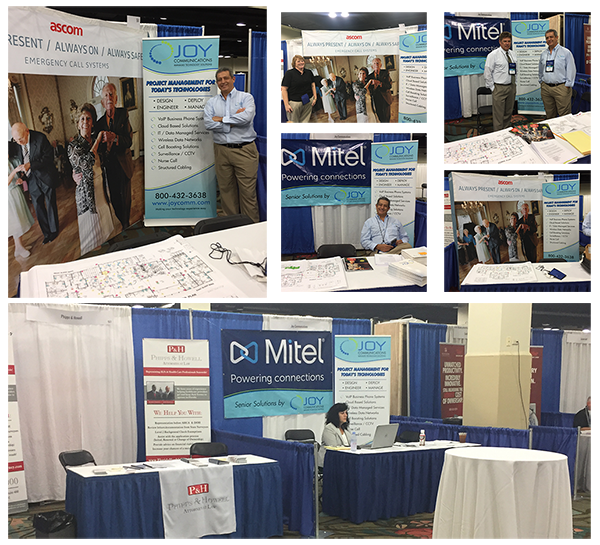 Posted in: Events