July 28th, 2017 by admin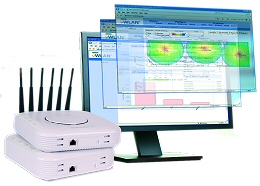 It feels like IT admins are getting additional responsibilities every year, on top of their already overwhelming workload. The last thing they need is complicated hardware and software to "help" them manage the wireless network. Whether it's a small office building, large campus, or even multiple locations - Joy wants to make wireless management easy and fast for administrators.
We work closely with our partner Adtran to offer a range of solutions that virtualize and simplify your wireless network management. Their Bluesocket products lets you manage all on-site, remote, and multiple office locations from one central program. This can be easily integrated with your routers and cloud-based wi-fi solutions. Depending on your security protocols, you can choose a private network instead of cloud-based, and customize your Bluesocket program to meet the needs of your facility.
We work closely with our customers to find the right combination of solutions and products, because we know that not every solution is a perfect fit. You benefit from a custom system suited to your needs and Joy Communication is pleased by a job well done. Learn more...