April 16th, 2017 by admin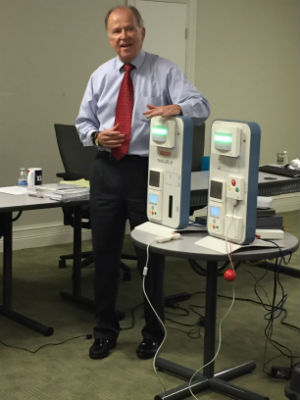 The healthcare industry is always looking for better and more cost-effective ways to help their nurses and staff look after residents. Joy Communications is committed to providing evolving technologies to assist with their efforts, while solving challenges, such as security for dementia patients. There is a fine balance between ensuring quality of life, while quickly responding in case of an emergency. We're working with Ascom to provide our healthcare customers with innovative sensor, location, and emergency call systems. These solutions are particularly helpful to facilities who have difficulty locating patients and ensuring their safety, while staying within tight budgets.
Depending on whether your facility is a large, multi-floor building, or if you need better location assistance for outdoor areas, we can advise on RSSI, LF, or combined technologies to enable faster responses to alerts. Ascom provides cost-effective solutions aimed at improving staff efficiency and response times. In some situations, saving a few minutes searching for a patient can make the difference! Our partners at Ascom have shared some white papers, fact sheets, and brochures explaining their different healthcare products, and Joy is here to help you sort through all the information and systems. Our trained technicians can assess your particular requirements and recommend a solution that will integrate into your current system if needed. If you're looking to completely upgrade your nurse call systems, there are other IT infrastructure elements that might need to be reviewed to ensure fast, stable connections. Let us be your partner in improving critical response technologies, so that you can better care for patients in different situations.
Learn more about our nurse call solutions...